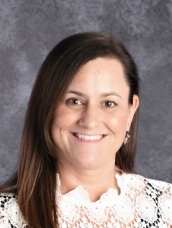 Welcome to Glenwood, Home of the Gators!
We are looking forward to working with you and your child. Glenwood School has an exceptional staff of classroom teachers, instructional assistants, and support staff who are well-trained, knowledgeable, and dedicated to teaching. We endeavor to provide a positive, safe learning environment serving the educational, emotional, and social needs of our students. We are committed to excellence in your child's education and social development. We welcome and encourage you to talk often with your child's teacher about his/her progress and how you can be involved.
Our school has activities to build school spirit, acknowledge academic accomplishments, and celebrate the diverse backgrounds and experiences each child brings to school. We invite you to become a part of these activities. It is your continual involvement and support of Glenwood School that strengthen the success of each child.
Please call if you have questions about our school program. Our office is open to you. Our goal is to establish and maintain strong, positive relationships with our families. We would appreciate you becoming a volunteer parent and participating regularly in our school. Your participation is valued by our students and staff.
Sarah Neuhaus
Principal, Glenwood Elementary School